Water Delivery Service In Los Angeles
Welcome to the best Alkaline Water Businesses in the Los Angeles area!
We offer Water Delivery In Los Angeles with 10+ pH Alkaline Water.
To the thousands of homes and businesses within the Los Angeles area.
An Award-Winning Water Delivery throughout the Los Angeles area since 2010!
We also offer a wide variety of in-store drinks such as our organic in-house pressed juices.
Also cold and hot coffees, along with our own natural smoothies. That helps activate heal & beautify the energy of the wheels of the body in Los Angeles California.
Our Premium Flexible Alkaline Water Delivery Plans in Los Angeles.
Depending on your water consumption need you can choose with 3-5 gallon bottles of water.
We also offer doorstep delivery water bottles on Monday, Wednesday, and Friday.
Water deliver in the West Hollywood area and in surrounding areas.
So, you will always have adequate water for your entire staff or households at all. times.
At A Divine H2O, we try to help you adopt a healthier lifestyle by offering the healthiest water possible.
See your business grow with a little help from our alkaline water delivery services.
Call us at 310-289-7800 to discuss how we can help you with your Office / Home water. We also offer one year plan of water delivery in Los Angeles.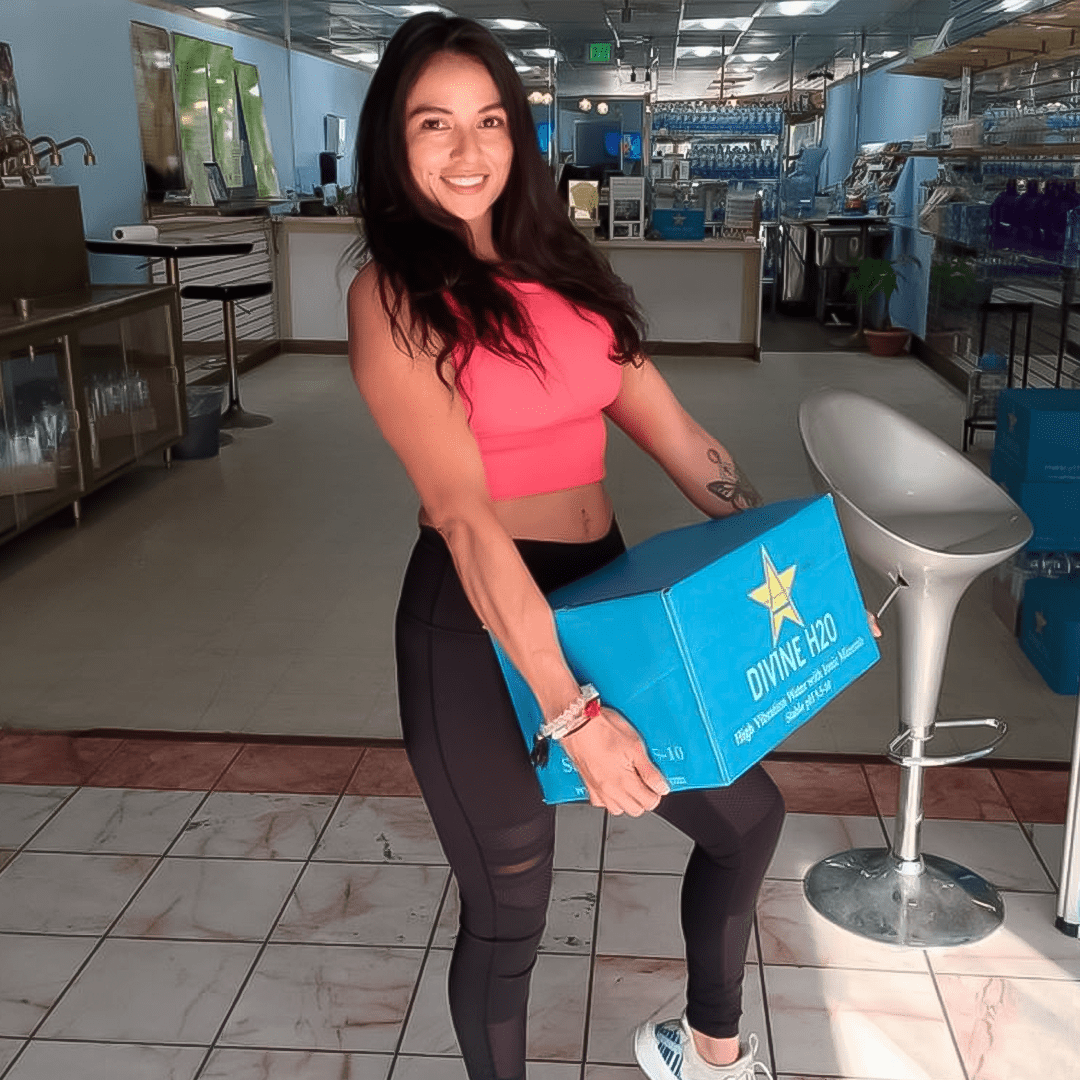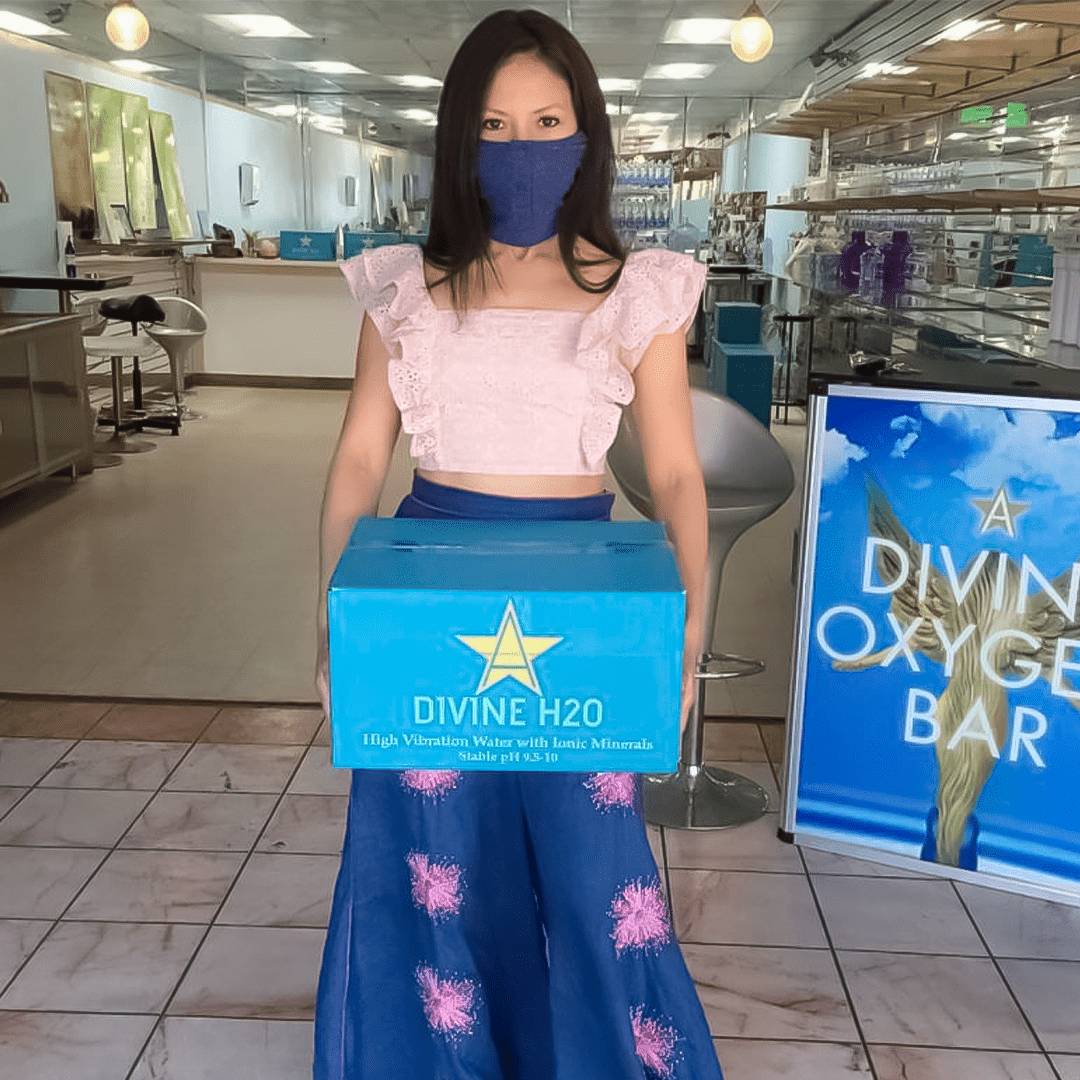 DELIVERY INFORMATION
WATER DELIVERY FEE FOR ALL CUSTOMERS
1- 3 Miles = 50$ delivery fee.
4- 6 Miles 60$ delivery fee.
Every extra 3 miles 10 dollars more.
IMPORTANT INFORMATION
Water Delivery fee for all customers varies on mile radius.
(Please call 24 hours in advance for delivery)
Minimum 3 containers for delivery
FIRST TIME ALKALINE WATER
DELIVERY IN LOS ANGELES
SERVICE INFORMATION
We have a first time usage fee which is 10$ per
container
15.00$ Per 5 gallon plastic container with or without
valve , 5 gallon glass is available.
12.00$ per 3 gallon plastic container , round or
rectangle containers are available with or without valve
(ALKALINE WATER, REVERSE OSMOSIS)
DELIVERY POLICY
Broken container fee is 40.00$
If container is very dirty we will charge 30.00$
Delivery containers are for delivery only please do not come into store to fill up water.